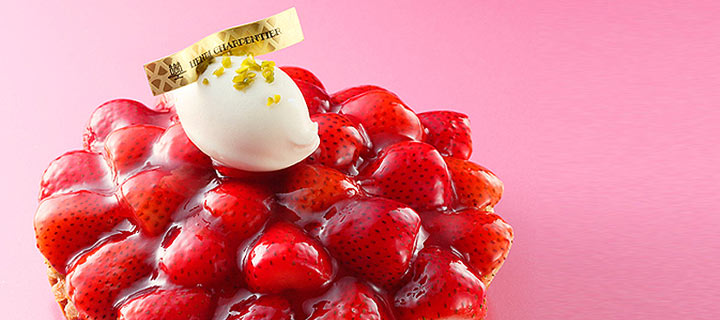 Devotion to our "Perfect Recipe" for the sake of our customers.
At Henri Charpentier, we have a belief that we must uncompromisingly adhere to our "perfect recipe" in order to deliver luscious sweets to our customers. "Perfect", in our contexts, means refusing to compromise anything in terms of procurement, and processing of ingredients, and delivery means, in order to ensure that our products are enjoyed at their best state. For example, we use different variety of strawberries for unbaked cakes, depending on the season. We do not mind going extra miles to adjust the preparation methods to suite each type of varieties that are available to us at the given time. In addition, when we use figs and strawberries harvested from Hyogo prefecture, Henri Charpentier's home, we sometimes even make jams and comfiture of our own from scratch. Well-balanced pricing that enables us to reach many customers is also an important factor.
So, we are striving to devise every day to find out how we can deliver our sweets to each and every one of our customers in "the most appropriate" manner.